How do you know if you're choosing the right mattress?
3 Simple Steps in 3 Minutes
With information such as your name, gender, age, whether you have a sleep partner, preferred sleeping position, which side of the bed you sleep on, your height, weight, and if you suffer from any pain while sleeping or waking.
BedMATCH uses science and technology to eliminate the work in trying to find the right mattress. By taking 18 statistical measurements and over 1000 scientific calculations, 3 minutes is all it takes to find a new mattress!
Choose the right mattress
At Canadian Mattress Wholesalers, you will be given a color code that matches your bedMATCH analysis results to a mattress on the retail floor! Try out the recommended mattresses that match your sleep profile. It is recommended to choose a mattress that has your preferred level of pressure relief and comfort.
---
---
---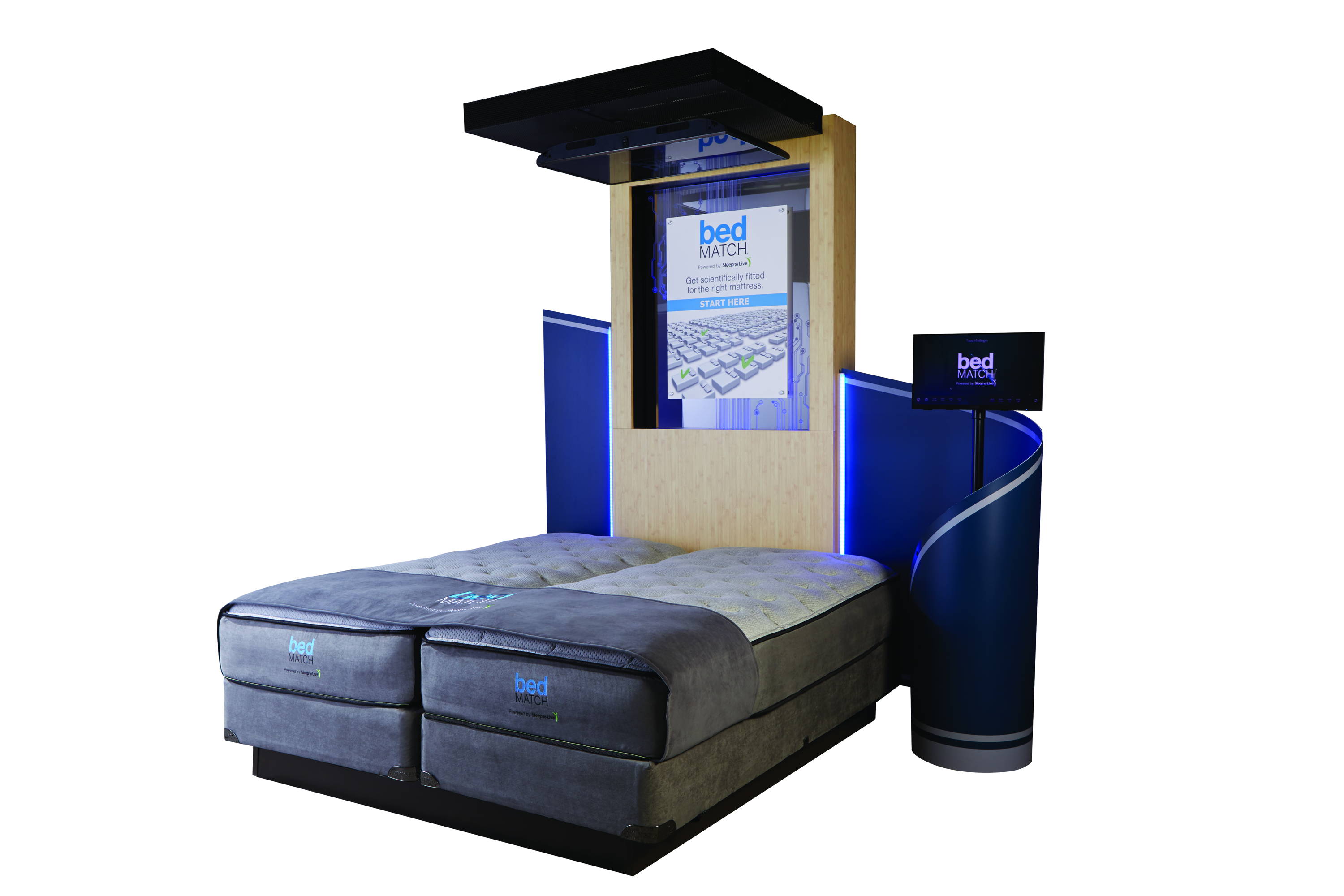 BEDMATCH IS
FOR YOU IF...
---
➡️ Every mattress feels the same
➡️ You wake up sore and tired
➡️ You're concerned about your health
➡️ You're not sure where to find the perfect mattress
➡️ You've ever felt buyers remorse
---
---
---

Are you choosing your mattress based on how it feels?
You should choose based on body type, pressure points, and sleep position.


---
---
➡️ When you're awake, your muscles aren't relaxed, but when you're sleeping, your muscles relax.
➡️ Spinal support is key in a mattress for pressure relief.
➡️ The wrong mattress can create health problems over time.
➡️ You can get custom made mattresses where half is right for you, and half is right for your partner.
VISIT US TO FIND YOUR MATTRESS IN 3 MINUTES!
Works for men, women, kids, couples, and single sleepers.
---
Proudly Alberta's ONLY mattress store with BedMatch technology.
---